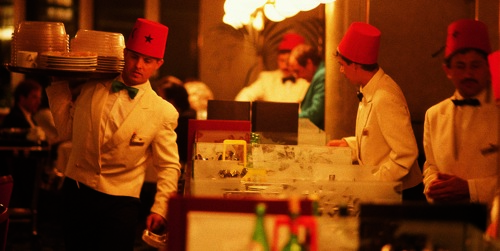 Costa is unrolling a new "Buon Appetito" culinary contest for past guests to submit their favorite Costa dining experience.
Until April 17, guests who have sailed with Costa may enter the "Buon Appetito" culinary contest by visiting www.costacruises.com and submitting an entry detailing their favorite Costa dining experience or dish in 300 words or less. One winner will be selected by a Costa panel based on creativity and style. The winning entry will win a cruise aboard the new Costa Pacifica, complete with a complimentary dinner for two in the ship's specialty restaurant, the Club Blue Moon. 
"With so many of our guests telling us how much they enjoy the Italian cuisine aboard our ships, we decided to celebrate their enthusiasm with this special "Buon Appetito" culinary contest," said Maurice Zarmati, president and ceo of Costa Cruise Lines–North America. "While we offer other types of dishes onboard as well, it's the special brand of magic in our Italian dishes that really moves guests to rave about our cuisine."
A winner will be selected on or around May 17 and be notified via mail. The prize is cruise only and the winner is responsible for air, non-commissionable fees and government taxes. Certain restrictions apply.
Two new ships — the Costa Luminosa and Costa Pacifica — are due for delivery at the end of April and the end of May, and will be christened together in Genoa, Italy on June 5 this year. Three additional ships are on order.
(Visited 7 times, 1 visits today)