If you've sailed on any of Royal Caribbean's newer ships, you have most likely spent a fair amount of time in the Royal Promenade. Although some ships have larger promenades than others, they all pretty much look similar: no views of the water, coffee shop, pizza place and some stores. Well that's about to change next year with the launch of Icon of the Seas.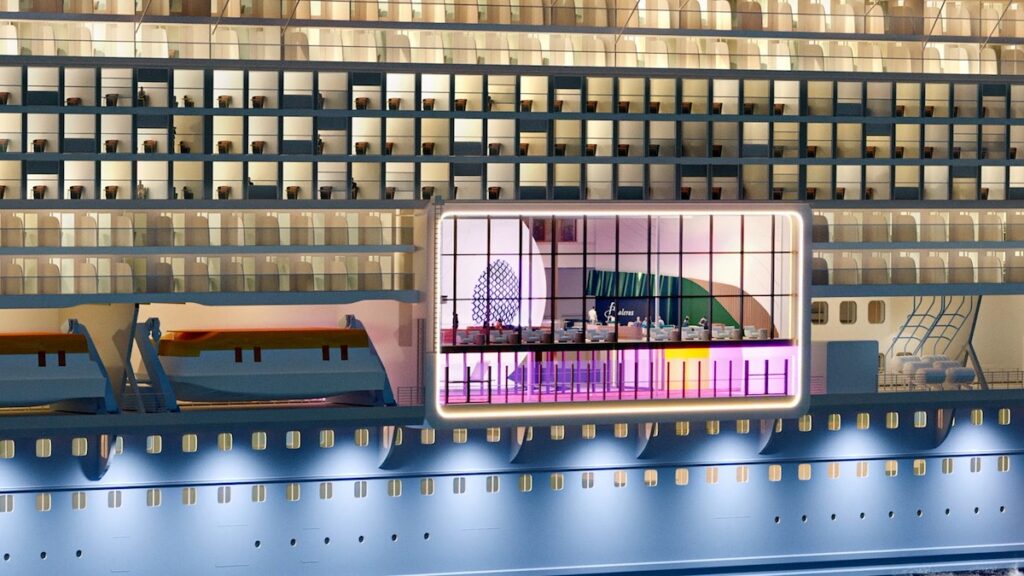 The lineup of new experiences in the Royal Promenade include:
1400 Lobby Bar, which is the first venue to open up the neighborhood to the outdoors with an ocean-facing terrace. 
Dueling Pianos, Royal Caribbean's first dueling pianos bar
Giovanni's Italian Kitchen & Wine Bar,making its Royal Promenade debut at the center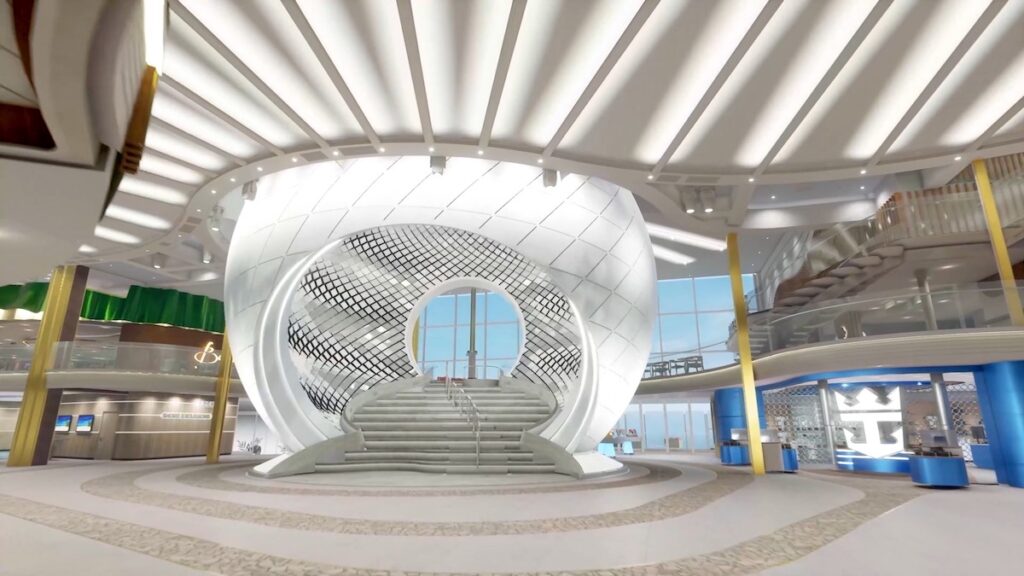 The Pearl Cafe, a convenient spot for bites with massive windows and ocean views. 
Absolute Zero, Royal Caribbean's largest and boldest ice arena to date featuring a bigger ice sheet and a new oval shape, is where the whole family can strap on skates or watch a skating-based show. 
Laser Tag: The Fight for Atlantis is where everyone can battle it out, adults can challenge each other or older kids and teens can have at it on their own. 
Adventure Ocean, Royal's youth program, packs more adventure than ever with dedicated spaces and activities that engage all the senses. Included are a place to tinker at a Workshop, the Hangout, with games and cozy spots to lounge, and AO Babies for the youngest of the bunch. 
Social 020, a hidden, teens-only hangout with video games, music, movies and comfy lounging.
"We've always spoken about the need to honor tradition, to evolve much of the experiences and to be innovative and revolutionary when you look at Icon. Our loyalists who love all of the traditional elements of Royal Promenade will find it and a lot of innovatio, " said Michael Bayley, president and CEO, Royal Caribbean International.
Here's a video with more details:
(Visited 15 times, 1 visits today)