You call yourself a big football fan, but do you know which cruise line is the official one of the Los Angeles Rams? Well, I won't blame you for not knowing since this is a new piece of trivia. The Rams just announced a partnership with The Love Boat, AKA Princess Cruises.
As the official cruise line vacation partner of the Los Angeles Rams, Princess will have segments on screens throughout the stadium during Rams home games. Princess Cruises first ship, Princess Patricia, set sail in 1965 from Los Angeles.
Beyond gamedays, Princess Cruises is the presenting sponsor of the Rams digital series called "We Love LA." Fans can follow Rams players around the city which both the Rams and Princess Cruises call home, from shopping with Quentin Lake, to golfing with Ernest Jones, to Cobie Durant visiting a Princess cruise ship docked at the Port of Los Angeles. Fans can watch all episodes on youtube.com/larams. The partnership also includes unique content around the Bye Week featuring Rampage, the Rams mascot, and Princess Cruises.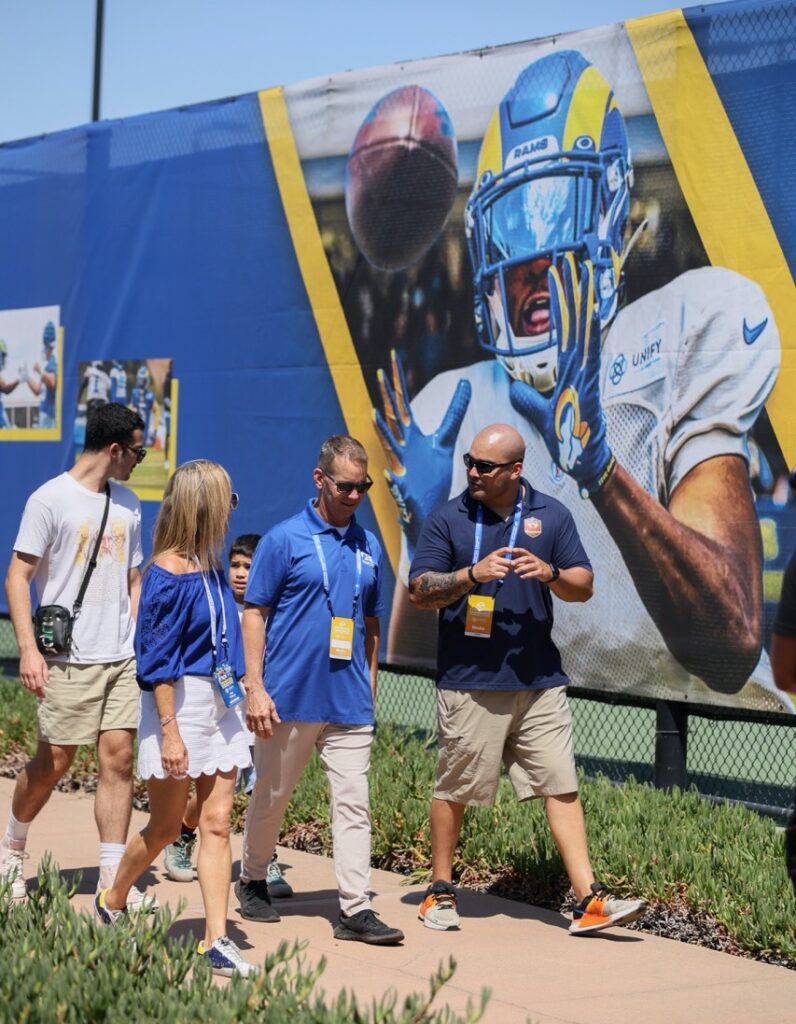 "Princess Cruises and the Rams are both legendary in Los Angeles for creating amazing experiences and appreciating their hometown including the passionate fans, local heroes and the entire community," said John Padgett, president of Princess Cruises. "It's great for champions to unite to create even more excitement at the Rams House."
Underscoring their commitment to the military and all who serve and have served, the organizations joined together on Aug. 1, 2023 to recognize Los Angeles-based Fisher House at Rams Training Camp in Irvine, Calif. Padgett presented Fisher House Foundation, which provides much-needed services and support to veterans and their families, with a $5,000 donation and awarded free cruises to two military families. In addition, the Rams and their 2022 Salute To Service Award Nominee, offensive lineman Rob Havenstein, presented the two military families with tickets to their Nov. 19 "Salute To Service" home game.
"The Rams and Princess share in the same values of best-in-class guest experience and game-changing innovation," said Jennifer Prince, chief commercial officer of the Los Angeles Rams. "We also both have deep roots in this region, with Princess as LA's hometown cruise line and the Rams as LA's original professional sports team. As we get ready to kick off the 2023 NFL season, we are thrilled to welcome Princess Cruises to our family of partners and are excited to team up to celebrate and give back to our community that we both call home."

(Visited 11 times, 1 visits today)