Tom Joyner's Ultimate Party with a Purpose supporting students at Historically Black Colleges and Universities (HBCUs) has just added Rock & Roll Hall of Fame inductee, two-time Grammy Award-winning Hip-Hop artist, actor, and entrepreneur LL Cool J to their cruise line-up.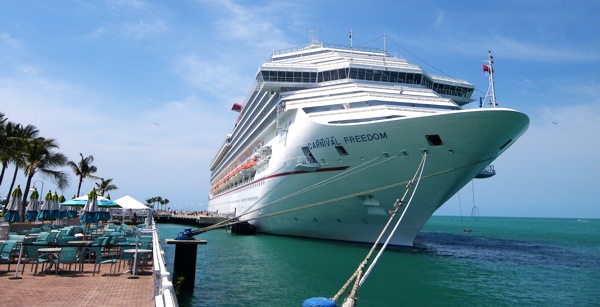 The Tom Joyner Foundation Fantastic Voyage was created by retired radio host and philanthropist Tom Joyner as a fundraiser to support students in schools at HBCUs. The long-running music-themed event generally features more than 60 live entertainment acts, seminars, daily inspiration, celebrities, and theme nights.
LL Cool J (an acronym for "Ladies Love Cool James") is a global musical icon and actor who came onto the scene from Queens, New York when he was only 16 years old. Since then, LL Cool J has had many chart-topping hits over the years, including "Mama Said Knock You Out," "I Need Love," "Phenomenon," and "Around The Way Girl." 
The cruise sets sail from Miami from Nov. 6 – 14, 2021 on the Carnival Freedom, with stops in St. Maarten, St. Kitts, and San Juan, PR, along with some days at sea. There are over 50 additional performers, including R&B artist Usher who is headlining along with Alicia Keys, to help send students to HBCUs around the country.  
Cabins are still available and there is even a special VIP package, the Phenomenon LL Cool J Package, that includes a specialty LL Cool J item, VIP Section for the LL concert, credential Keepsake, music download, and a chance to win a photo opportunity with LL.  
For more information, interested travelers can visit FantasticVoyage.BlackAmericaWeb.com, call (214) 495-1963 or contact their travel agent.
(Visited 275 times, 1 visits today)