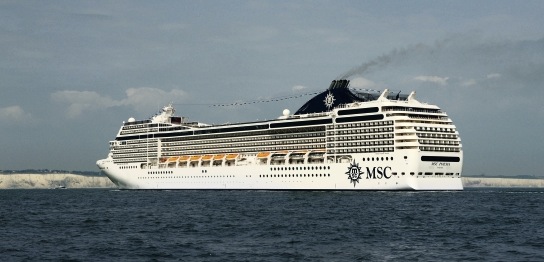 The MSC Poesia was the first point of contact in assisting the U.S. Coast Guard with the rescue of four passengers from a small, capsized boat over the weekend off the coast of Miami.
Poesia was headed for the Western Caribbean after departing Ft. Lauderdale, Fla. at 7 p.m. on Feb. 6. A few hours later at 9 p.m., a small boat was spotted.
Capt. Giacomo Romano notified the Coast Guard, and for the next 30-minutes, rescue efforts were underway. All four people survived 12-hours in the choppy and cold waters, and were safely taken onboard the Coast Guard vessel.
Then, Poesia continued her voyage without any delays to Key West, her next port-of- call on the seven-night cruise.
One of the survivors expressed his gratitude for the rescue. "It was challenging to stay positive. The MSC Poesia was one of our last chances for survival. Our families owe you our lives," said Michael Colon.
(Visited 17 times, 1 visits today)