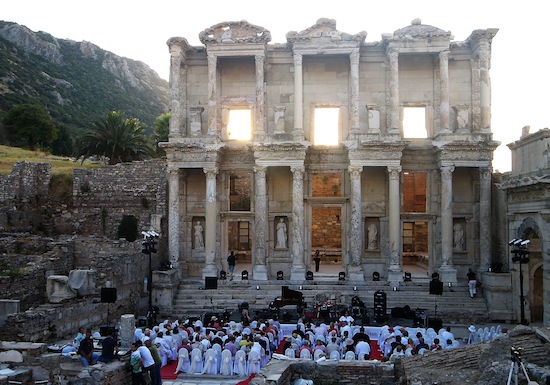 The ancient ground of Ephesus, Turkey, was the scene late last month of an exclusive Regent Seven Seas Cruises concert under the stars, featuring a 15-year-old musical prodigy from Montreal, Quebec: Nikki Yanofsky.
Guests aboard Navigator enjoyed a tour of the important Mediterranean archeological site followed by cocktails and an opening act at dusk featuring Turkish mezzo soprano star Serap Ciftci. Yanofsky, meanwhile, dazzled guests with her vocal tributes to Ella Fitzgerald and Billie Holiday among others. She has recently been touring with renowned composer and conductor Marvin Hamlisch. Navigator guests paid tribute to the youngster's stellar performance by rewarding her with two standing ovations.
Navigator is in the midst of a series of Mediterranean voyages through early November.
Photos by Michael Coleman.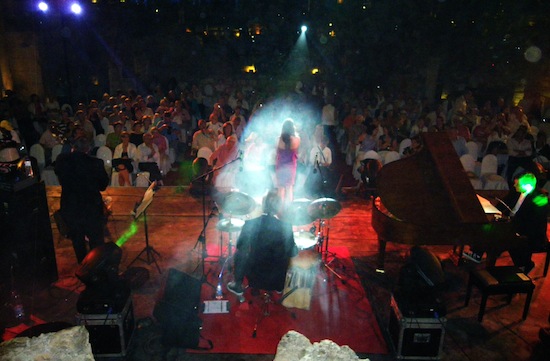 (Visited 8 times, 1 visits today)