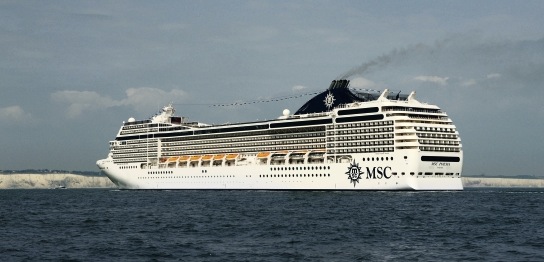 We'll be onboard and updating live via Twitter and Facebook from the MSC Poesia from Saturday, March 6 to Saturday, March 13, 2010.
Here's our schedule:
Saturday: Leave from Ft. Lauderdale
Sunday: At sea
Monday: San Juan, Puerto Rico
Tuesday: Philipsburg (St. Maarten)
Wednesday: Roadtown (Tortola)
Thursday: At sea
Friday: Nassau (Bahamas)
Saturday: Return to Ft. Lauderdale
This is also a Baseball Greats Cruise. We're scheduled to be sailing with Amos Otis, Stan Bahnsen, Rennie Stennet, Gary Peters, Vida Blue and Rico Petrocelli. Click Here to check out all of MSC's themed cruises.
As the Internet connection allows, we'll be updating our Twitter and Facebook status with photos and/or video at least once per day. We'll also try our best to answer any questions you may have about the ship.
Follow us on Twitter at twitter.com/CruiseGuide
Become a fan on Facebook at facebook.com/CruiseNews
(Visited 16 times, 1 visits today)