Today we're highlighting a different type of cruise, a day cruise. If you've visited the Canada side of Niagara Falls, you may have been one of the 15 million passengers who have gotten up-close with the falls on a Niagara City Cruises boat.
Niagara City Cruises recently announced a record milestone, officially welcoming 15 million guests onboard assuming ferry operations to the iconic falls in 2014. This season marked the earliest opening in the history of any boat tour to Niagara Falls, due to favorable weather through the spring. With a strong start and rebound of tourism to the Niagara region, they officially crossed the milestone threshold on June 1, 2023.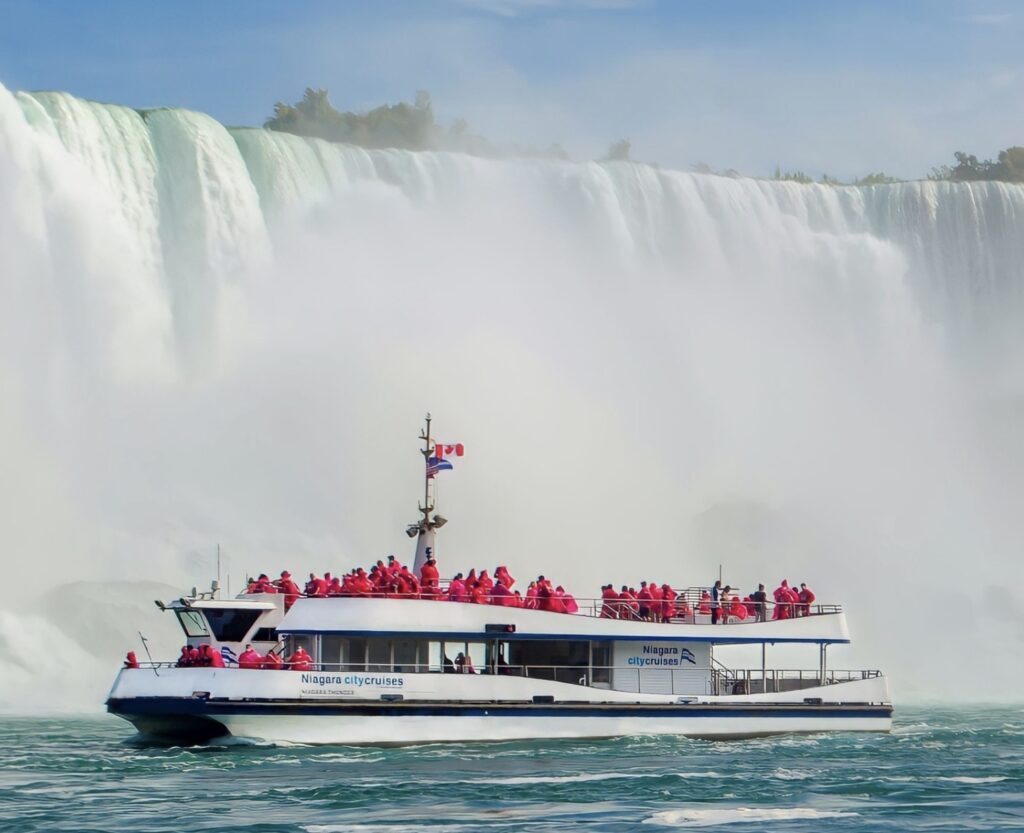 "There are few experiences in Canada like the Voyage to the Falls boat tour," said Mory DiMaurizio, chief operating officer of City Cruises in Canada. "To hit 15 million visitors in less than a decade, especially considering the challenges of the last few years, is a significant achievement. I'm proud of our team at Niagara City Cruises for consistently delivering a world-class visitor experience, and thankful for all 15 million guests for choosing us during their visit to Niagara Falls."
Niagara City Cruises started under the banner Hornblower Niagara Cruises and marked its first million visitors by Aug. 16, 2014 in that first year. The attraction was rebranded as Niagara City Cruises in 2021 as part of an overarching global rebrand initiative and now part of the City Experiences portfolio of travel products.
The Voyage to the Falls boat tour is a 20 minute excursion. Starting at the dock in the Niagara Gorge, passengers cruise past the American Falls and Bridal Veil Falls before coming face-to-face with the renowned Canadian Horseshoe Falls. From the deck of one of the twin catamarans in the Niagara City Cruises fleet, guests can feel the thundering roar of the water, witness its awesome power and feel the mist.
On weekends after sunset (and starting daily on June 16), they'll be offering a Falls Fireworks Cruise. It's a 40 minute cruise under starry skies, with panoramic skyline views, and, of course, fireworks.
"Deep in the mist, the thundering waters crashing down mere metres away — Niagara City Cruises offers a vista of the Falls you simply can't experience anywhere else," said DiMaurizio. "Once you take a cruise with us, you will understand why the Voyage to the Falls was voted a top visitor attraction in Canada."
For more information, visit niagaracitycruises.com. Follow Niagara City Cruises on Instagram at @NiagaraCruises and like them on Facebook.
(Visited 25 times, 1 visits today)