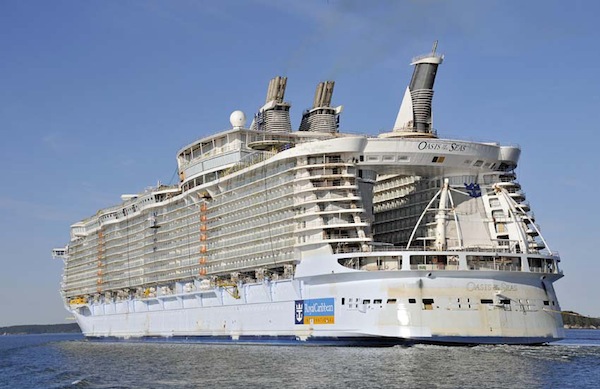 Royal Caribbean International's newest cruise ship, the highly-anticipated Oasis of the Seas, will make her U.S. debut into her homeport of Port Everglades in Fort Lauderdale, Fla. this Friday, Nov. 13. Hundreds of eager onlookers — ranging from Royal Caribbean top executives to local government officials and residents — are expected to be on site to celebrate her arriva as she is welcomed by a flotilla of fireboats, private watercraft and other maritime escorts.
The public is welcome to watch from John U. Lloyd Park, Dania Beach.
– 6:30 a.m. — Oasis is visible from the shore line. (The Jetty Pavilion will open at 7 a.m.)
– 8 a.m. — Oasis arrives at mouth of inlet.
– 8:30 a.m. — Oasis is positioned inside basin.
– 9 a.m. — Berthing at Terminal 18.
(Visited 7 times, 1 visits today)