The ayatollah of Rock and Rolla himself, professional wrestler Chris Jericho is bringing his rock and wrestling connection to the sea. Chris Jericho's Rock 'N' Wrestling Rager at Sea: Five Alive, will be sailing Jan. 26-30, 2024 from Miami, Fla. to Cozumel, Mexico aboard Norwegian Pearl. 
This fifth voyage of Chris Jericho's Rock 'N' Wrestling Rager at Sea will once again feature four days of music, and professional wrestling at sea. Cruising fans will be able to see live wrestling matches featuring stars from All Elite Wrestling (AEW), Ring of Honor (ROH), and more, plus performances by Chris' band Fozzy and other top musicians and comedians. There will also be live podcast recordings, autograph and photo sessions, and a many talent-hosted activitie,s including a live fashion show of guests' homemade wrestling masks and personas, judged by The Ocho himself, Chris Jericho. A full lineup will be announced soon.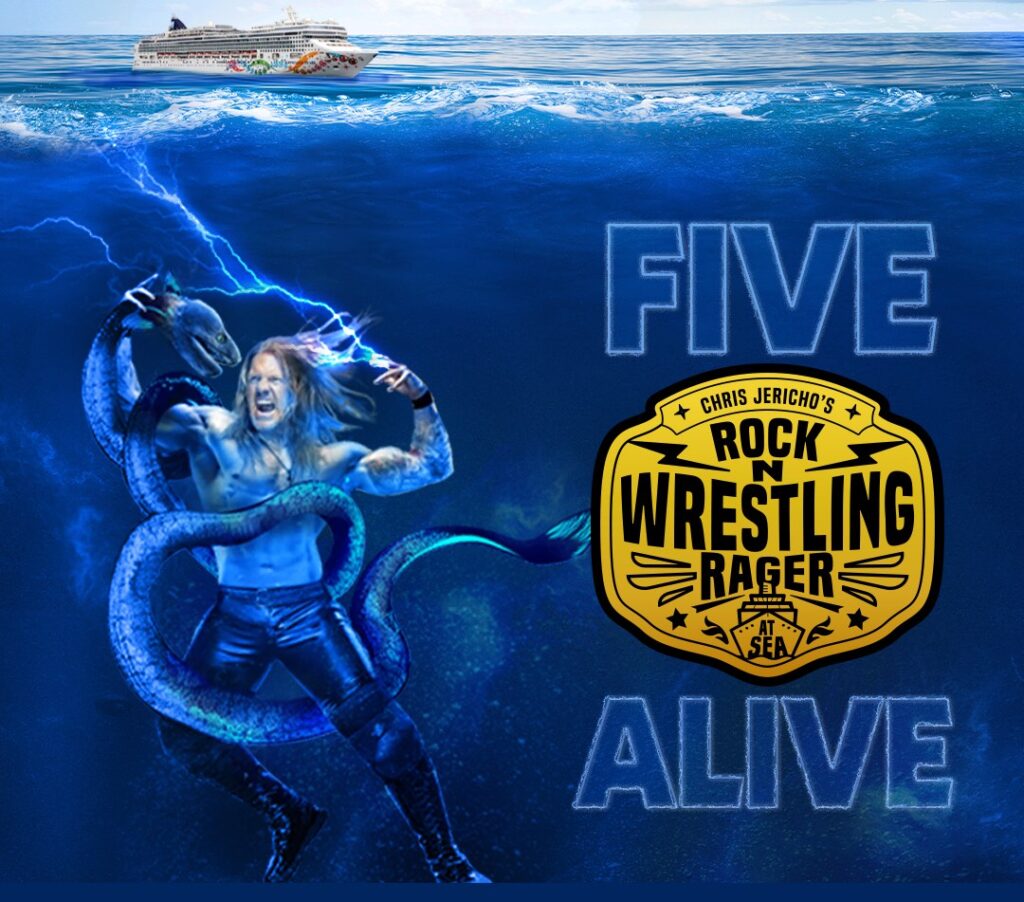 The Norwegian Pearl offers fully stocked bars at (almost) every corner, tasty dining options, the Pool Deck (with multiple hot tubs), the Pearl Club Casino, Mandara Spa, Body Waves Fitness Center, Sports Court, and more.
Beyond the onboard experience, fans, AKA Ragers, will have the chance to enjoy a shore excursion at Cozumel.
Sign-ups for pre-sales are available now through Wednesday, Feb. 15 at 11:59 p.m. (ET). Pre-sales begin Thursday, Feb. 16 at 10 a.m. (ET) with public on-sales following on Friday, Feb. 17 at 2 p.m. (ET), exclusively at chrisjerichocruise.com.
(Visited 98 times, 1 visits today)