Virgin Voyages, Richard Branson's cruise and travel brand, celebrates the start of 2023 with the launch of a new commercial inspired by a music video. "The Voyage" was crafted by Director Jonas Åkerlund to celebrate the exclusively adult experience and takes viewers on a cinematic journey through 24-hours at sea.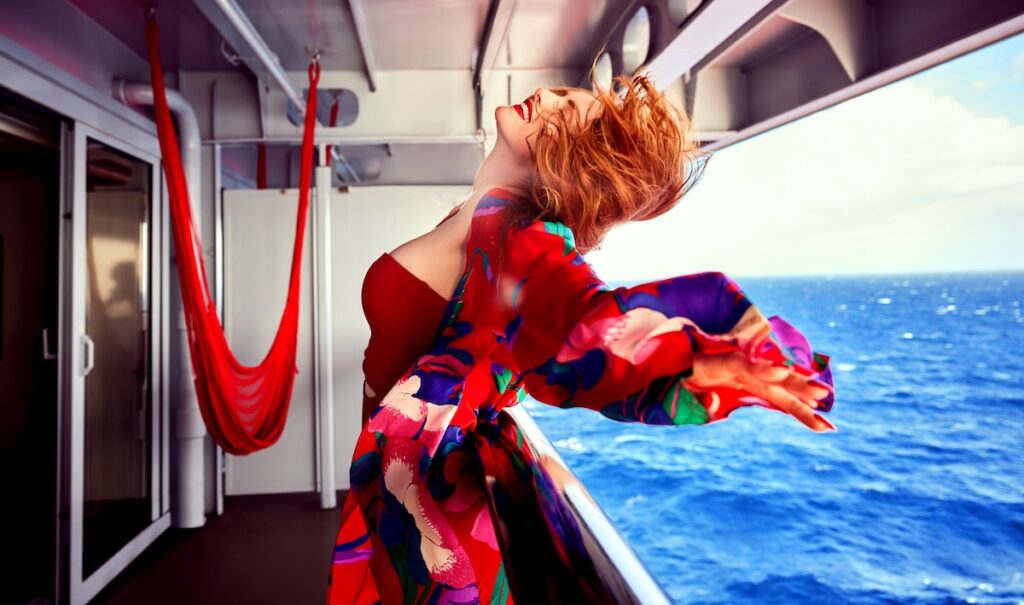 The music video is musically guided by a reimagining of Culture Club's iconic, 1983 song, "Karma Chameleon," featuring pop-artist Drew Love. Originally released by Virgin Records, the new Virgin Voyages-inspired tropical house tune is debuting during the 40th anniversary of the original song's iteration, paying homage to its Virgin roots with the iconic tune as backdrop to exclusively-adult sailing experience.
Starring real Virgin Voyages crew members and sailors (customers), the video was inspired by their first-hand experiences on board. "The Voyage" was filmed on the brand's first ship in the fleet, Scarlet Lady, and incorporates moments of relaxation such as sunset yoga and the serenity of vacationing at sea.
Director Jonas Åkerlund's work has been awarded for feature films, documentaries, music videos, commercials and stage shows. Beyond these projects, Åkerlund has directed music videos for Madonna, Lady Gaga, Beyoncé, The Rolling Stones, Paul McCartney, and Maroon 5.
Alongside this creative vision, the brand partnered with vocalist and songwriter, Drew Love of the band They, whose sound spans across genres including R&B, pop, dance and hip hop. Apart from They, Love co-writes for other artists including G-Eazy, The Chainsmokers, SG Lewis, Louis the Child, and John Legend.
"We have won the hearts and minds of hundreds of thousands of Sailors who have fallen in love with Virgin Voyages because we created an experience everybody could love," said Nathan Rosenberg, chief brand officer of Virgin Voyages. "As we continue to showcase our ships to the world, we wanted to share what it's like onboard based on what our sailors have told us and shared on social. It features real crew as well and is a celebration of travel and Voyaging. "The Voyage " music video shows this in such a unique and relatable way, from a quiet and restorative feeling, to a dreamy, curious and energetic state."
This new music video also coincides with the launch of the new brand campaign, "Now We're Voyaging." On the horizon, Virgin Voyages will take delivery of two additional ships – Resilient Lady and Brilliant Lady – sailing to new destinations including Greece and Australia.
For more information on the music video, visit here. For more information on Virgin Voyages and where the company sails, visit VirginVoyages.com or contact your travel agent. We recommend MEI-Travel.com for a free quote.
(Visited 71 times, 1 visits today)